Illinois Advanced Practice Registered Nurses CE Requirements, Accreditations & Approvals
Illinois Nurses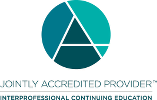 In support of improving patient care, NetCE is jointly accredited by the Accreditation Council for Continuing Medical Education (ACCME), the Accreditation Council for Pharmacy Education (ACPE), and the American Nurses Credentialing Center (ANCC), to provide continuing education for the healthcare team.
The Illinois Department of Professional Regulation Board of Nursing accepts courses from any provider who is ANCC accredited.
Continuing Education Requirement
The Illinois Department of Professional Regulation Board of Nursing accepts NetCE courses.
RNs, LPNs are required 20 contact hours every two years.
APRNs are required 80 contact hours every two years. Of the 80 hours, 50 hours must be in the area of practice, 20 hours in pharmacotherapeutics*, and 10 hours must be in safe opioid prescribing. Additionally, APRNs with Schedule II included in their Controlled Substances Registration must complete 3 hours annually in pharmacology*.
NEW Beginning January 1, 2023, a health care professional who has continuing education requirements for license registration or renewals must complete at least a one-hour course in training on implicit bias awareness per renewal period. A health care professional may count this one hour for completion of this course toward meeting the minimum credit hours required for continuing education.
Beginning January 1, 2020, all licensees are required to complete 1 hour of continuing education specific to sexual harassment prevention every renewal.
Beginning January 1, 2021, all licensees who are considered mandated reporters of child abuse and neglect are required to complete training on the subject within 3 months of engagement in a professional or official capacity as a mandated reporter. RNs, LPNs, and APRNs must complete the training at least every 6 years thereafter. The training will count toward meeting a licensee's required continuing education, and is provided by the Illinois Department of Children and Family Services (DCFS).
*Any NetCE course with pharmacology hours will meet the requirement.
View RN and LPN Special Offers
View APRN Special Offers
View Course List
All Accreditations and Approvals
License Renewal Instructions
For More Information
Please contact the Illinois Division of Professional Regulation Board of Nursing at (800) 560-6420, or visit their website at http://www.idfpr.com/profs/Nursing.asp.
Additional information regarding your continuing education requirements may be found at:
http://www.ilga.gov/commission/jcar/admincode/068/068013000A01300R.html - RNs, LPNs, and APNs.
http://ilga.gov/legislation/ilcs/documents/072005700K303.05.htm - APNs with Schedule II controlled substances prescriptive or dispensing authority.
Licensees may complete the DCFS mandated reporter training online at https://www.dcfstraining.org/vtc/home/home.action.