Texas Nurses CE Requirements, Accreditations & Approvals
Texas Nurses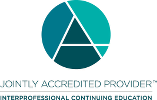 In support of improving patient care, NetCE is jointly accredited by the Accreditation Council for Continuing Medical Education (ACCME), the Accreditation Council for Pharmacy Education (ACPE), and the American Nurses Credentialing Center (ANCC), to provide continuing education for the healthcare team.
The Texas Board of Nurse Examiners accepts courses from any provider who is ANCC accredited.
Continuing Education Requirement
The Texas Board of Nurse Examiners accepts NetCE courses.
RNs, LVNs and APRNs are required 20 contact hours every two years in the area of practice. Nurses whose practice includes older adult or geriatric populations must complete at least 2 contact hours relating to Geriatrics every two years. Nurses who provide direct patient care must complete a human trafficking course approved by the Texas Health and Human Services Commission every 2 years. Two contact hours of Nursing Jurisprudence and Ethics must be completed every third renewal. Nurses who work in an emergency room setting or who perform a forensic examination on a sexual assault survivor must complete a one-time requirement of 2 hours in Forensic Evidence Collection.
APRNs with prescriptive authority must complete an additional 5 contact hours of pharmacotherapeutics every two years.
APRNs who prescribe opioids must complete at least 1 contact hour annually (2 contact hours every two years) that meets the requirements set forth by the Texas Pharmacy Board covering: best practices, alternative treatment options and multi-modal approaches to pain management that may include physical therapy, psychotherapy and other treatments.
APRNs licensed prior to September 1, 2020 and authorized to receive information from the Prescription Monitoring Program must complete a one-time, 2 contact hour course related to approved procedures of prescribing and monitoring controlled substances.
APRNs who have entered into a prescriptive authority agreement authorizing the prescribing of opioids must complete 2 hours of continuing education annually (4 contact hours every licensing period) regarding the safe and effective pain management related to the prescription of opioids and other controlled substances. This must include education regarding reasonable standards of care, the identification of drug-seeking behavior in patients, and effectively communicating with patients regarding the prescription of an opioid or other controlled substance.
LMs are required 20 contact hours every two years. Additional requirements includes proof of current CPR certification and proof of current certification for neonatal resuscitation from the American Academy of Pediatrics.
View Special Offers
View Course List
All Accreditations and Approvals
License Renewal Instructions
For More Information
Please contact the Texas Board of Nursing at (512) 305-7400, or visit their website at http://www.bon.state.tx.us/index.asp.
Additional information regarding your continuing education requirements may be found at:
http://www.bon.state.tx.us/education_continuing_education.asp - All Licensees.
https://www.bon.texas.gov/rr_current/216-3.asp - Title 22 TAC 216.3 for All Licensees.