Ohio Advanced Practice Registered Nurses CE Requirements, Accreditations & Approvals
Ohio Nurses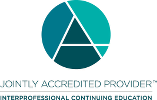 In support of improving patient care, NetCE is jointly accredited by the Accreditation Council for Continuing Medical Education (ACCME), the Accreditation Council for Pharmacy Education (ACPE), and the American Nurses Credentialing Center (ANCC), to provide continuing education for the healthcare team.
The Ohio Board of Nursing accepts courses from any provider who is ANCC accredited.
Continuing Education Requirement
The Ohio Board of Nursing accepts NetCE courses.
RNs and LPNs are required 24 contact hours every two years, 1 of which must be directly related to the laws and rules of the Ohio Nurse Practice Act (Category A).
APRNs Starting November 1, 2019, APRNs must complete 24 hours of CE for each APRN license. For an APRN-CNP, APRN-CNS, or APRN-CNM, at least 12 or those hours must include CE in advanced pharmacology (Section 4723.24 (C), ORC). The 24 hours of CE required to renew each APRN license are in addition to the 24 hours of CE required to renew the RN license.
Beginning with DEA initial registrations or renewals starting June 27, 2023, all DEA-registered practitioners (with the exception of DVM-only license holders) are required 8 hours on treating and managing patients with opioid or other substance use disorders, including the appropriate clinical use of all FDA-approved drugs for the treatment of a substance use disorder, one-time only.
Effective February 1, 2021, APRN applicants (APRN-CNP, APRN-CNS, or APRN-CNM) must complete a 45-hour course of study (36 of which must be offered by the same provider) in advanced pharmacology within 5 years immediately preceding the application (4723-9-02, OAC). The content requirements for the course of study include the state and federal laws that apply to the authority to prescribe.
Additionally, APRN applicants who practice or are practicing as a CNP, CNS, or CNM in another jurisdiction or as an employee of the United States government must complete a 2-hour course of instruction in the Ohio laws that govern drugs and prescriptive authority (4723-9-11, OAC).
View Special Offers
View Course List
All Accreditations and Approvals
License Renewal Instructions
For More Information
Please contact the Ohio Board of Nursing at (614) 466-3947, or refer to https://www.nursing.ohio.gov and https://nursing.ohio.gov/continuing-education-and-pre-licensure/continuing-education/ce-requirements-for-renewal.
Additional information regarding your continuing education requirements may be found at:
https://codes.ohio.gov/ohio-administrative-code/rule-4723-14-03 - RNs and LPNs.
https://codes.ohio.gov/ohio-administrative-code/rule-4723-8 - APRNs.