Ohio Advanced Practice Registered Nurses CE Requirements, Accreditations & Approvals
Ohio Nurses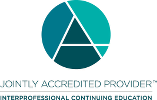 In support of improving patient care, NetCE is jointly accredited by the Accreditation Council for Continuing Medical Education (ACCME), the Accreditation Council for Pharmacy Education (ACPE), and the American Nurses Credentialing Center (ANCC), to provide continuing education for the healthcare team.
The Ohio Board of Nursing accepts courses from any provider who is ANCC accredited.
Click here for Special Offers
Click here for Course List
Continuing Education Requirement
RNs and LPNs: Required 24 contact hours every two year licensing period. A minimum of 1 of the 24 contact hours must be directly related to the laws and rules of the Ohio Nurse Practice Act (Category A).
APRNs: In 2019, for the first period of renewal immediately following the initial issuance of the advanced practice registered nurse license, a licensee is not required to complete any contact hours of CE (Rule 4723-8-10(B)(3), OAC). CRNAs, CNPs, CNMs, and CNSs must meet the requirements to maintain their national certification, with the exception of CNSs who were originally issued a COA on or before December 31, 2000 and are not nationally certified. The contact hours obtained for APRN national certification may be used as the required hours for the renewal of the APRN or RN license.
In 2021, CE contact hours must be obtained between November 1, 2019 and October 31, 2021 in order to renew your APRN license by October 31, 2021. Starting November 1, 2019, APRNs must complete 24 hours of CE for each APRN license. For an APRN-CNP, APRN-CNS, or APRN-CNM, at least 12 or those hours must include CE in advanced pharmacology (Section 4723.24 (C), ORC). The 24 hours of CE required to renew each APRN license are in addition to the 24 hours of CE required to renew the RN license.
For More Information
Please contact the Ohio Board of Nursing at (614) 466-3947, or visit their website at http://www.nursing.ohio.gov.
Additional information regarding your continuing education requirements may be found at:
http://codes.ohio.gov/oac/4723-14 - RNs and LPNs.
http://www.nursing.ohio.gov/PDFS/Education/CE_FAQ.pdf - RN and LPN CE FAQs.
http://codes.ohio.gov/oac/4723-8 - APRNs.
http://www.nursing.ohio.gov/PDFS/Education/CE_FAQ_APRNs.pdf - APRN CE FAQs.