Arizona Nurses CE Requirements, Accreditations & Approvals
Arizona Nurses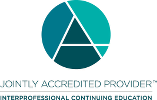 In support of improving patient care, NetCE is jointly accredited by the Accreditation Council for Continuing Medical Education (ACCME), the Accreditation Council for Pharmacy Education (ACPE), and the American Nurses Credentialing Center (ANCC), to provide continuing education for the healthcare team.
The Arizona State Board of Nursing accepts courses from any provider who is ANCC accredited.
Continuing Education Requirement
Attention Arizona Nurses: Under Governor Ducey's Executive Order, state agencies and boards will defer requirements to renew licenses that have an expiration date between March 1, 2020 and September 1, 2020 by six months from the expiration date, unless those requirements can be completed online. Additionally, requirements to complete continuing education will also be deferred by six months, unless those requirements can be completed online. State agencies and boards will suspend any rules that prevent or limit the amount of online or alternative learning hours permitted to issue or renew a license. For more information, please visit https://azgovernor.gov/governor/news/2020/03/governor-ducey-issues-executive-order-expand-licensing-opportunities.
The Arizona State Board of Nursing accepts NetCE courses.
RNs and LPNs are not required continuing education at this time.
APRNs are required to maintain national certification.
Licensees who are authorized to prescribe or dispense Schedule II controlled substances and have a valid DEA number must complete a minimum of 3 hours related to: opioids, substance abuse/use disorder, or addiction every 4 year renewal.
View APRN Special Offers
View Course List
All Accreditations and Approvals
License Renewal Instructions
For More Information
Please contact the Arizona State Board of Nursing at (602) 771-7800, or visit their website at http://www.azbn.gov/.
Additional information regarding your continuing education requirements may be found at:
https://www.azbn.gov/sites/default/files/2018-12/ruleseffectivemay232018.pdf - Board of Nursing Rules effective May 23,2018, for All Licensees.