Kentucky Nurses CE Requirements, Accreditations & Approvals
Kentucky Nurses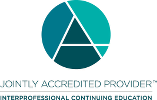 In support of improving patient care, NetCE is jointly accredited by the Accreditation Council for Continuing Medical Education (ACCME), the Accreditation Council for Pharmacy Education (ACPE), and the American Nurses Credentialing Center (ANCC), to provide continuing education for the healthcare team.
The Kentucky Board of Nursing accepts courses from any provider who is ANCC accredited.
In addition to our ANCC accreditation, NetCE is an approved provider through the Kentucky Board of Nursing, Provider #7-0054 through 12/31/21.
Continuing Education Requirement
NetCE is an approved provider through the Kentucky Board of Nursing, Provider #7-0054 through 12/31/21.
RNs, APRNs and LPNs are required 14 contact hours each year. There is a one-time requirement at initial licensure of 3 contact hours in domestic violence and 1.5 contact hours in pediatric abusive head trauma.
APRNs are required an additional 5 contact hours in pharmacology. For those with prescriptive authority for controlled substances, 1.5 of the 5 pharmacology hours must relate to KASPER, pain management, or addiction disorders each renewal.
APRNs with a DEA-X Registration are required 4 contact hours in addiction disorders, which must include 1.5 hours in addiction disorder pharmacology.
All licensees who hold a SANE (Sexual Assault Nurse Examiner) credential are required 5 hours in sexual assault continuing education each renewal. Any domestic violence or forensic nursing course(s) will meet this mandate. Hours may count towards the 14 hours of continuing education required for renewal.
View RN and LPN Special Offers
View APRN Special Offers
View Course List
All Accreditations and Approvals
License Renewal Instructions
For More Information
Please contact the Kentucky Board of Nursing at (502) 429-7191 or (800) 305-2042, or visit their website at https://kbn.ky.gov/Pages/default.aspx.
Additional information regarding your continuing education requirements may be found at:
https://kbn.ky.gov/legalopinions/Pages/laws.aspx - Laws and Regulations.
https://kbn.ky.gov/ce/Documents/CE%20Brochure%202020-2021.pdf - CE Brochure.