Louisiana Nurses CE Requirements, Accreditations & Approvals
Louisiana Nurses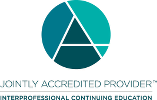 In support of improving patient care, NetCE is jointly accredited by the Accreditation Council for Continuing Medical Education (ACCME), the Accreditation Council for Pharmacy Education (ACPE), and the American Nurses Credentialing Center (ANCC), to provide continuing education for the healthcare team.
The Louisiana State Board of Nursing and the Louisiana State Board of Practical Nurse Examiners accept courses from any provider who is ANCC accredited.
Continuing Education Requirement
RNs and APRNs Louisiana Registered Nurse (RN) and Advanced Practice Registered Nurse (APRN) licenses are biennial licenses which must be renewed every fall for the next year.  Online renewal season begins on October 1st after 1:00 pm (Central Standard Time) and closes at midnight December 31st.  However, an additional late fee is charged for all renewals submitted/paid online at midnight December 31st and throughout the month of January.
All Louisiana RNs must have completed 30 Board-approved contact hours of continuing education during the two-year licensure period, or a minimum of 900 practice hours during the two-year licensure period as verified by the employer on a form provided by the board.
APRNs are required to maintain national certification/recertification. If initially licensed under grandfathering provisions, additional requirements may apply.
Louisiana APRNs with prescriptive authority must obtain 6 contact hours annually (12 contact hours biennially) in pharmacotherapeutics relative to AP population foci. If renewing controlled substances prescriptive authority, 3 of the required hours must be related to controlled substances, including instruction related to drug diversion training, prescribing best practices, appropriate treatment for addiction, one-time only.
View APRN Special Offers
View Course List
All Accreditations and Approvals
RN/APRN License Renewal Instructions
LPN License Renewal Instructions
For More Information
RNs and APRNs: Please contact the Louisiana State Board of Nursing (LSBN) at (225) 755-7500, and refer to http://www.lsbn.state.la.us/Portals/1/Documents/Forms/CEReq.pdf for additional information regarding your continuing education.
LPNs: No continuing education required at this time. Please contact the Louisiana State Board of Practical Nurse Examiners (LSBPNE) at (504) 838-5791, and refer to https://www.lsbpne.com regarding your renewal requirements.