Oklahoma Nurses CE Requirements, Accreditations & Approvals
Oklahoma Nurses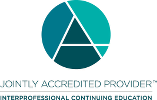 In support of improving patient care, NetCE is jointly accredited by the Accreditation Council for Continuing Medical Education (ACCME), the Accreditation Council for Pharmacy Education (ACPE), and the American Nurses Credentialing Center (ANCC), to provide continuing education for the healthcare team.
The Oklahoma Board of Nursing accepts courses from any provider who is ANCC accredited.
Continuing Education Requirement
The Oklahoma Board of Nursing accepts NetCE courses.
RNs and LPNs are required one of the following every two years:
verify 520 hours of employment a year, or
complete 24 hours of continuing education, or
verify current certification in a nursing specialty area, or
complete a board approved refresher course, or
complete 6 academic semester credits hours of coursework at the current level of licensure or higher.
APRNs (CNP, CNM, CNS, CRNA) must maintain national certification.
APRNs (CNP, CNM, CNS) with prescriptive authority are required 15 contact hours every two years in pharmacotherapeutics, clinical application, and use of pharmacological agents in the prevention of illness and in the restoration and maintenance of health (Title 485, Chapter 10, Subchapter 16, Section 6). There is an additional requirement of either 2 contact hours in pain management or 2 hours in opioid use or addiction every two years.
APRNs (CRNA) are required 8 contact hours in advanced pharmacology relating to the administration of anesthesia every two years.
View APRN Special Offers
View Course List
All Accreditations and Approvals
License Renewal Instructions
FOR MORE INFORMATION
Please contact the Oklahoma Board of Nursing at (405) 962-1800, or visit their website at https://nursing.ok.gov.
Additional information regarding your continuing education requirements may be found at:
https://nursing.ok.gov/rules.html - Board of Nursing Rules (OAC Title 485).
https://nursing.ok.gov/cqlicenserenewal.pdf - RNs and LPNs.
https://nursing.ok.gov/paCEU.pdf - APRN prescriptive authority.