Utah Nurses CE Requirements, Accreditations & Approvals
Utah Nurses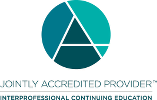 In support of improving patient care, NetCE is jointly accredited by the Accreditation Council for Continuing Medical Education (ACCME), the Accreditation Council for Pharmacy Education (ACPE), and the American Nurses Credentialing Center (ANCC), to provide continuing education for the healthcare team.
The Utah State Board of Nursing accepts courses from any provider who is ANCC accredited.
Continuing Education Requirement
The Utah State Board of Nursing accepts NetCE courses.
RNs and LPNs are required one of the following every two years:
400 hours of licensed practice, or
200 hours of licensed practice plus 15 contact hours, or
30 contact hours.
APRNs are required the following every two years:
Must maintain national certification, and
Must be currently certified in specialty area, or
Must complete 30 hours of CE (if licensed prior to 7/1/92) and 400 hours of practice each year.
APRNs with prescriptive authority are required an additional 3.5 hours in controlled substances prescribing, plus .5 hours from the Utah Division of Occupational and Professional Licensing online tutorial.*
MACs (Medication Aides Certified) are required 8 contact hours related to medications or medication administration during the two-year period immediately preceding renewal.
*NetCE currently does not offer the .5-hour online tutorial
View Special Offers
View Course List
All Accreditations and Approvals
License Renewal Instructions
For More Information
Please contact the Utah State Board of Nursing at (801) 530-6628 or (866) 275-3675, or visit their website at https://dopl.utah.gov/nurse/.
Additional information regarding your continuing education requirements may be found at:
https://dopl.utah.gov/nurse/index.html - All Licensees (must navigate to Laws & Rules, then select Nurse Practice Act Rule, R156-31b, eff. 12/27/2021).
https://le.utah.gov/xcode/Title58/Chapter37/58-37-S6.5.html?v=C58-37-S6.5_2021031720210317 - APRNs with prescriptive authority (Utah Code Title 58 Chapter 37, Section 58-37-6.5, eff. 3/17/2021).