Michigan Physician Assistants CE Requirements, Accreditations & Approvals
Michigan Physician Assistants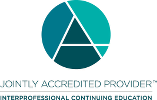 In support of improving patient care, NetCE is jointly accredited by the Accreditation Council for Continuing Medical Education (ACCME), the Accreditation Council for Pharmacy Education (ACPE), and the American Nurses Credentialing Center (ANCC), to provide continuing education for the healthcare team.
As a jointly accredited provider, NetCE is authorized to award Category 1 CME Credit to physician assistants certified through the National Commission on Certification of Physician Assistants (NCCPA).
The Michigan Board of Medicine accepts courses from any provider who is ACCME-accredited and awards AMA PRA Category 1 Credit™.
Continuing Education Requirement
PAs are not required to complete general continuing education at this time.
NEW Beginning June 1, 2022, an applicant for licensure or registration must have completed a minimum of two (2) hours of implicit bias training within the 5 years immediately preceding issuance of the license or registration. For every renewal thereafter, in addition to completing any continuing education required for renewal, reregistration, or relicensure, an applicant must have completed a minimum of one (1) hour of implicit bias training for each year of the applicant's license or registration cycle. If otherwise permitted by the code and rules, this training may be used to satisfy other training or continuing education requirements. Instruction must be synchronous/interactive or asynchronous teleconference or webinar. (Per MI R 338.7004 eff 3/23/2023)
Beginning with August 31, 2019 renewals, there is a one-time requirement for training in identifying victims of human trafficking. Licensees renewing in 2017 must complete training by 2019 renewal; licensees renewing in 2018 must complete by 2020 renewal; and, licensees renewing in 2019 must complete by 2021 renewal. Beginning April 22, 2021, completion of the training is a requirement for initial licensure.
Beginning September 1, 2019, a physician's assistant seeking a controlled substance license, or who is licensed to prescribe or dispense controlled substances, must complete a one-time training in opioids and controlled substance awareness prior to being issued a controlled substance license.
Beginning with DEA initial registrations or renewals starting June 27, 2023, all DEA-registered practitioners (with the exception of DVM-only license holders) are required 8 hours on treating and managing patients with opioid or other substance use disorders, including the appropriate clinical use of all FDA-approved drugs for the treatment of a substance use disorder, one-time only.
View Special Offers
View Course List
All Accreditations and Approvals
License Renewal Instructions
For More Information
Please contact the Michigan Bureau of Professional Licensing at (517) 241-0199, or visit the Task Force on Physician's Assistant website at https://www.michigan.gov/lara/bureau-list/bpl/health/hp-lic-health-prof/pa for additional information regarding your continuing education.
Implicit Bias training: https://www.michigan.gov/-/media/Project/Websites/lara/bpl/Shared-Files/Implicit-Bias-Training-FAQs.pdf - All Licensees (multiple professions).