Tennessee Physician Assistants CE Requirements, Accreditations & Approvals
Tennessee Physician Assistants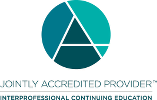 In support of improving patient care, NetCE is jointly accredited by the Accreditation Council for Continuing Medical Education (ACCME), the Accreditation Council for Pharmacy Education (ACPE), and the American Nurses Credentialing Center (ANCC), to provide continuing education for the healthcare team.
As a jointly accredited provider, NetCE is authorized to award Category 1 CME Credit to physician assistants certified through the National Commission on Certification of Physician Assistants (NCCPA).
The Tennessee Board of Medical Examiners accepts courses from any provider who is ACCME-accredited and awards AMA PRA Category 1 Credit ™.
Continuing Education Requirement
Attention Tennessee Physician Assistants: On May 12, 2020, Governor Lee signed Executive Order 36 to extend the current expiration dates for health care professionals to renew their license, certificate, or registration set to expire between March 12, 2020 and May 31, 2020, during which time the holder of each license, certification, or registration may continue to legally operate or practice their profession. Any renewal application received by the Tennessee Department of Health by August 31, 2020, shall be accepted as timely, and when each license, certificate, or registration is renewed, its new expiration date shall be twenty-four months after the expiration date it had prior to this Order.
Additionally, the requirement that individuals complete or submit proof of completing continuing education requirements or otherwise demonstrate continuing competence as a condition of reinstating a license, certification, or registration, has been suspended. The Commissioner of Health shall reasonably extend the deadline for these requirements as necessary to respond to the effects of COVID-19. For more information, please visit https://sos.tn.gov/products/division-publications/executive-orders-governor-bill-lee.
PAs are required 100 hours of AMA PRA Category 1 Credit ™ every two years. All licensees are required 2 hours of prescribing controlled substances which must include instruction in the TN Chronic Pain Guidelines.
View Special Offers
View Course List
All Accreditations and Approvals
License Renewal Instructions
For More Information
Please contact the Tennessee Board of Medical Examiners (615) 532-3202 or (800) 778-4123 or https://www.tn.gov/health/health-program-areas/health-professional-boards/pa-board/pa-board/continuing-education.html for additional information regarding your continuing education.
For additional information regarding NCCPA's continuing education requirement please access their website at http://www.nccpa.net/continuingmedicaleducation.