California Physicians CE Requirements, Accreditations & Approvals
California Physicians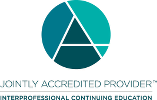 In support of improving patient care, NetCE is jointly accredited by the Accreditation Council for Continuing Medical Education (ACCME), the Accreditation Council for Pharmacy Education (ACPE), and the American Nurses Credentialing Center (ANCC), to provide continuing education for the healthcare team.
The Medical Board of California accepts courses from any provider who is ACCME-accredited and awards AMA PRA Category 1 Credit™.
The Osteopathic Medical Board of California accepts courses that are AOA Category 2-B. NetCE courses are considered AOA Category 2-B.
Continuing Education Requirement
Attention California Health and Mental Health Professionals:
Due to the Governor's Executive Order N-39-20, there have been changes to licensing requirements. For those licensed by a board under the California Department of Consumer Affairs, the Director will temporarily waive continuing education requirements for licenses due to expire between March 31, 2020, and July 31, 2021. These temporary waivers do not relieve such individuals from timely complying with any other renewal requirements, including completing and submitting the required renewal forms to the governing licensing agency. Additionally, continuing education and any associated fees for those seeking to reactivate or restore a license will be temporarily waived. Licensees must satisfy any waived renewal requirements within six months of this order, unless further extended, and activated or restored licenses pursuant to this waiver will be valid for six months, or until the State of Emergency is terminated, whichever is sooner. For more information, please visit https://www.dca.ca.gov/licensees/dca_21_152.pdf.
As part of California's Coronavirus (COVID-19) Response, on March 30, 2020, Governor Newsom announced the state is preparing for an increase in the number of people who urgently need health care in California during the COVID-19 outbreak. To meet this moment, the state is opening additional health care sites to treat people affected by COVID-19 and to relieve the pressure on our health care system by providing care for non-COVID-19 cases. To ensure adequate staff for health care sites throughout California, Newsom is calling on healthcare providers, behavioral health professionals, and health care administrators to register today. For more information, please visit https://covid19.ca.gov/healthcorps/.
NetCE is also closely monitoring board notices regarding continuing education requirements. Please check our website regularly for updates.
MDs are required 50 hours of AMA PRA Category 1 Credit™ every two years.
Mandates include:
DOs are required 100 hours every two years, 40 of which must be AOA Category 1-A or 1-B Credit, and a maximum 60 of which may be AOA Category 2-B Credit.*
Mandates include:
*NetCE courses are considered Category 2-B.
Attention Certified Supervisors and Operators: The exemption from compliance with the CE requirements for renewal of Radiologic Technology (RT) certificates and permits is now extended to apply to certificates and permits with an expiration date on or between March 30, 2020 and June 30, 2021. This exemption is expected to be terminated on July 1, 2021, and all certificate and permit holders will once again be required to submit their CECs as mandated by the regulations. This exemption applies to Certified Radiologic Technologists, Limited Permit X-ray Technicians, Physician Assistants (PA) holding a PA Fluoroscopy Permit, and Certified Supervisors and Operators. Fees are not waived. For more information, please visit https://www.cdph.ca.gov/Programs/CEH/DRSEM/Pages/RHB-Certification/XRayNucMed-Covid.aspx.
View Special Offers
View Course List
All Accreditations and Approvals
MD License Renewal Instructions
DO License Renewal Instructions
For More Information
Please contact the Medical Board of California at (800) 633-2322 or the Osteopathic Medical Board of California at (916) 928-8390 or http://www.mbc.ca.gov/Licensees/Continuing_Education/ - MDs or http://www.ombc.ca.gov/licensees/cme.shtml - DOs for additional information regarding your continuing education.