Colorado Physicians CE Requirements, Accreditations & Approvals
Colorado Physicians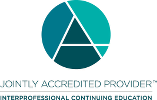 In support of improving patient care, NetCE is jointly accredited by the Accreditation Council for Continuing Medical Education (ACCME), the Accreditation Council for Pharmacy Education (ACPE), and the American Nurses Credentialing Center (ANCC), to provide continuing education for the healthcare team.
Continuing Education Requirement
MDs and DOs are not required to complete general continuing education at this time.
Effective March 30, 2020, all physicians and physician assistants are required 2 hours of training to demonstrate competency in preventing substance abuse and/or to demonstrate competency in treating patients with substance use disorders, every renewal. Training must cover or be related to the following topics:
Best practices for opioid prescribing, according to the most recent version of the Division's Guidelines for the Safe Prescribing and Dispensing of Opioids;
Potential harm of inappropriately limiting prescriptions to chronic pain patients;
Best practices for prescribing benzodiazepines;
Recognition of substance use disorders;
Referral of patients with substance use disorders for treatment; and
Use of the electronic prescription drug monitoring program created in C.R.S. 12-280-4.
Beginning with DEA initial registrations or renewals starting June 27, 2023, all DEA-registered practitioners (with the exception of DVM-only license holders) are required 8 hours on treating and managing patients with opioid or other substance use disorders, including the appropriate clinical use of all FDA-approved drugs for the treatment of a substance use disorder, one-time only.
View Special Offers
View Course List
All Accreditations and Approvals
License Renewal Instructions
For More Information
Please contact the Colorado Board of Medical Examiners at (303) 894-7800, or refer to https://dpo.colorado.gov/Medical for additional information.