Idaho Physicians CE Requirements, Accreditations & Approvals
Idaho Physicians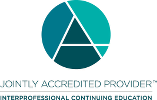 In support of improving patient care, NetCE is jointly accredited by the Accreditation Council for Continuing Medical Education (ACCME), the Accreditation Council for Pharmacy Education (ACPE), and the American Nurses Credentialing Center (ANCC), to provide continuing education for the healthcare team.
The Idaho State Board of Medicine accepts courses from any provider who is ACCME-accredited and awards AMA PRA Category 1 Credit™.
Continuing Education Requirement
Attention Idaho Physicians: On March 13, 2020, the Governor issued a proclamation declaring a public health emergency in Idaho regarding the threat of novel coronavirus (COVID-19). Pursuant to this Proclamation, the Idaho State Board of Medicine has been authorized to temporarily implement changes to certain requirements to maximize access to health care services and provider support. Therefore, the Board of Medicine is delaying all license renewals and supervisory registrations set to expire on June 30, 2020. Physician licenses set to expire on June 30, 2020, will be extended until October 31, 2020. The renewal cycle will begin in late August and the Board will contact licensees by mail or email with more information. Fees for this delayed renewal cycle will be unchanged from the normal fees associated with renewing licenses.
Additionally, the Board has temporarily suspended the rule that physicians complete a minimum of 40 hours of continuing education every two years. For more information about this and other changes pertaining to continuing medical education and renewal, please visit https://bom.idaho.gov/BOMPortal/Home.aspx or https://bom.idaho.gov/BOM-Portal/BOM/Procedures/2020_Renewal_Extension_Notice.pdf.
MDs and DOs are required 40 hours of AMA PRA Category 1 Credit™ every two years.
View Special Offers
View Course List
All Accreditations and Approvals
License Renewal Instructions
For More Information
Please contact the Idaho State Board of Medicine at (208) 327-7000 or http://bom.idaho.gov/BOMPortal/BoardAdditional.aspx?Board=BOM&BureauLinkID=130 for additional information regarding your continuing education.