Massachusetts Physicians CE Requirements, Accreditations & Approvals
Massachusetts Physicians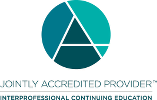 In support of improving patient care, NetCE is jointly accredited by the Accreditation Council for Continuing Medical Education (ACCME), the Accreditation Council for Pharmacy Education (ACPE), and the American Nurses Credentialing Center (ANCC), to provide continuing education for the healthcare team.
The Commonwealth of Massachusetts Board of Registration in Medicine accepts courses from any provider who is ACCME-accredited and awards AMA PRA Category 1 Credit™.
Continuing Education Requirement
Attention Massachusetts Physicians:
On March 10, 2020, the governor of Massachusetts declared a state of emergency due to the Coronavirus outbreak. The state of emergency and all Emergency and Public Health Orders issued pursuant to the emergency terminated on June 15, 2021. For more information, please visit https://www.mass.gov/info-details/covid-19-state-of-emergency.
Additionally, the Board of Registration in Medicine has issued Interim Policy 2020-03. This is an interim policy which extends the suspension of the 50 credit hours CME requirement for physicians for 1 year. However, physicians are still required to comply with the statutorily-mandated requirements, such as pain management training, risk management training, Alzheimer Disease and related dementias training, domestic violence and sexual violence training, end-of-life training, electronic health records training, and child abuse and neglect training. For more information, please visit https://www.mass.gov/news/board-of-registration-in-medicine-approves-interim-policy-regarding-continuing-medical.
MDs and DOs are required 50 hours of either Category 1 or Category 2 every two years.
Requirements for renewal include:
2 hours in Board regulations (reviewing 243 CMR 1.00 through 3.00).
One-time requirements include:
Prior to issuing written certifications for the medical use of marijuana, certifying healthcare providers have a one-time requirement of at least 2 Category 1 hours on the proper use of marijuana, including side effects, dosage, and contraindications, including with psychotropic drugs, as well as on substance abuse recognition, diagnosis, and treatment related to medical marijuana.
* End-of-life care and electronic health records may be used to satisfy the risk management requirement.
**Licensees may complete the free training available online at https://www.mass.gov/service-details/domestic-and-sexual-violence-integration-initiatives.
View Special Offers
View Course List
All Accreditations and Approvals
License Renewal Instructions
For More Information
Please contact the Commonwealth of Massachusetts Board of Registration in Medicine at (781) 876-8200 or refer to https://www.mass.gov/lists/physician-regulations-policies-and-guidelines for additional information regarding your continuing education.