Oregon Physicians CE Requirements, Accreditations & Approvals
Oregon Physicians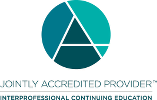 In support of improving patient care, NetCE is jointly accredited by the Accreditation Council for Continuing Medical Education (ACCME), the Accreditation Council for Pharmacy Education (ACPE), and the American Nurses Credentialing Center (ANCC), to provide continuing education for the healthcare team.
The Oregon Board of Medical Examiners accepts courses from any provider who is ACCME-accredited and awards AMA PRA Category 1 Credit™.
Continuing Education Requirement
MDs and DOs are required 60 hours of AMA PRA Category 1 Credit™ every two years. Mandates include:
One (1) hour in pain management provided by the Oregon Pain Management Commission of the Department of Human Services.
Beginning July 1, 2021, cultural competency continuing education will be required as a condition of licensure. Licensees must complete at least 1 hour for each year of licensure during an audit period, which occurs every 4 years. The Board will start auditing for cultural competency continuing education during the Fall 2023 renewal cycle.
The following CME topics are considered relevant to all specialties: pain management, cultural competency, suicide risk assessment, treatment, and management, and the detection and early diagnosis of Alzheimer Disease.
Beginning with DEA initial registrations or renewals starting June 27, 2023, all DEA-registered practitioners (with the exception of DVM-only license holders) are required 8 hours on treating and managing patients with opioid or other substance use disorders, including the appropriate clinical use of all FDA-approved drugs for the treatment of a substance use disorder, one-time only.
Attending physicians who recommend the use of medical marijuana are encouraged to complete at least 3 hours of Category 1 CME related to medical marijuana prior to making recommendations to patients.
View Special Offers
View Course List
All Accreditations and Approvals
License Renewal Instructions
For More Information
Please contact the Oregon Board of Medical Examiners at (971) 673-2700, or refer to https://www.oregon.gov/omb/Topics-of-Interest/Pages/Continuing-Education.aspx and https://secure.sos.state.or.us/oard/viewSingleRule.action?ruleVrsnRsn=276058 for additional information regarding your continuing education.