Texas Physicians CE Requirements, Accreditations & Approvals
Texas Physicians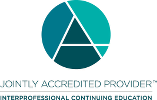 In support of improving patient care, NetCE is jointly accredited by the Accreditation Council for Continuing Medical Education (ACCME), the Accreditation Council for Pharmacy Education (ACPE), and the American Nurses Credentialing Center (ANCC), to provide continuing education for the healthcare team.
The Texas State Board of Medical Examiners accepts courses from any provider who is ACCME-accredited and awards AMA PRA Category 1 Credit™.
Continuing Education Requirement
Attention Texas Physicians: To assist licensees and permit holders affected by and/or assisting with the response to COVID-19, the Texas Medical Board will extend license renewal expiration dates and CE requirements related to the renewal extension will be waived. Physician licensees whose current permit expired/expires on 2/28/2020 or 5/31/2020 will automatically be extended through 8/31/2020, and any late fees previously accrued will be waived. Newly licensed physicians whose initial registration is due in March, April, May or June of 2020 will have that due date extended to 8/31/2020 as well. For more information, please visit http://www.tmb.state.tx.us/page/renewals.
MDs and DOs are required 48 hours of AMA PRA Category 1 Credit™ every two years. A minimum of 2 formal Category 1 hours must be on the study of medical ethics and/or professional responsibility. All hours may be completed through Category 1 credit.*
Licensees who perform forensic examinations on sexual assault survivors must complete basic forensic evidence collection training.
Licensees whose practice includes treating tick-borne diseases are encouraged to complete continuing education on the topic as a part of their biennial requirement.
*NetCE is considered formal Category 1 credit.
New Mandates
Beginning with 2021 renewals and every eight years thereafter, licensees practicing direct patient care must complete 2 hours of Category 1 credit covering safe and effective pain management related to the prescription of opioids and controlled substances.
Licensees whose practice includes direct patient care will be required to complete a course on identifying and assisting human trafficking victims as a criteria for license renewal.**
Licensees authorized to prescribe or dispense opioids shall annually attend at least 1 hour covering best practices and topics related to pain management and treatment options.**
**The Texas Medical Board has not established Rules at this time. Please see Rules pending here http://www.tmb.state.tx.us/page/resources-continuing-ed-requirements, and continue to check NetCE for updates.
View Special Offers
View Course List
All Accreditations and Approvals
License Renewal Instructions
For More Information
Please contact the Texas State Board of Medical Examiners at (512) 305-7010 or http://www.tmb.state.tx.us/page/resources-cme-for-md-dos for additional information regarding your continuing education.