Alabama Physicians CE Requirements, Accreditations & Approvals
Alabama Physicians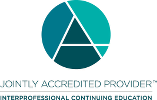 In support of improving patient care, NetCE is jointly accredited by the Accreditation Council for Continuing Medical Education (ACCME), the Accreditation Council for Pharmacy Education (ACPE), and the American Nurses Credentialing Center (ANCC), to provide continuing education for the healthcare team.
The Alabama State Board of Medical Examiners accepts courses from any provider who is ACCME-accredited and awards AMA PRA Category 1 Credit™.
Continuing Education Requirement
Attention Alabama Physicians: The Board of Medical Examiners and the Medical Licensure Commission recognize the difficulty licensees may have meeting the annual CME requirement in 2020 due to the public health emergency. Consequently, all licensees are exempt from the annual continuing medical education requirement of 25 credits for the calendar year 2020, and no audit for 2020 will be conducted. Credits earned in 2020 may not be rolled over to 2021 to meet the 2022 license renewal requirement.
Additionally, in determining compliance with the controlled substances CME requirement for ACSCs (two credits biennially), the Board will extend the two-year period to include 2020. If your two-year period was 2019-2020, it is now 2019-2021. If it was 2020-2021, it is now 2020-2022. Qualifying controlled substances CME credits earned in 2020 may be used to comply with the biennial requirement. For more information, please visit https://www.albme.org/cme.html.
MDs and DOs are required 25 hours of AMA PRA Category 1 Credit™ each year. Licensees who hold an Alabama Controlled Substances Certificate (ACSC) are required 2 hours of AMA PRA Category 1 Credit™ in prescribing controlled substances every two years.
View Special Offers
View Course List
All Accreditations and Approvals
License Renewal Instructions
For More Information
Please contact the Alabama State Board of Medical Examiners at (800) 227-2606, or refer to https://www.albme.gov and https://www.albme.gov/resources/licensees/continuing-medical-education/licensure-cme-requirement/ for additional information regarding your continuing education.